Last Stand is a single player real time strategy - tower defense hybrid.  You fight against waves of progressively more difficult and cunning enemies in your quest to mine the elusive crystal.  
You have been sent to a distant planet to investigate the presence of a rare crystal. Among the derelict ruins of a previous expedition, and even older mysterious structures, you begin to hear the buzzing. The robots are replicating… and are desperate to fulfill their final directive: eliminate all sentient life on the planet. 
About the Project
Last Stand was made by me over the course of two semesters at the Maryland Institute College of Art in Unity. I have always had a passion for strategy games, and I love science fiction with a gritty used future aesthetic. This game was for me a marriage of those two passions. I had never worked with real time strategy games before, so I decided to dive head first into the challenges and see what I could make. 
I utilized some assets from the Unity asset store as well as sound effects and audio from Freesound.org. I also incorporated an animated character from Mixamo.com. All other assets, including UI, buildings, and props were made by me as well.   

Game Features
Command large armies

Numerous strategies, play your way 

4 buildable structures each with their own purpose

Scaling difficulty

A variety of enemies to battle

15 waves of mayhem

Endgame insanity mode
In Game Screenshots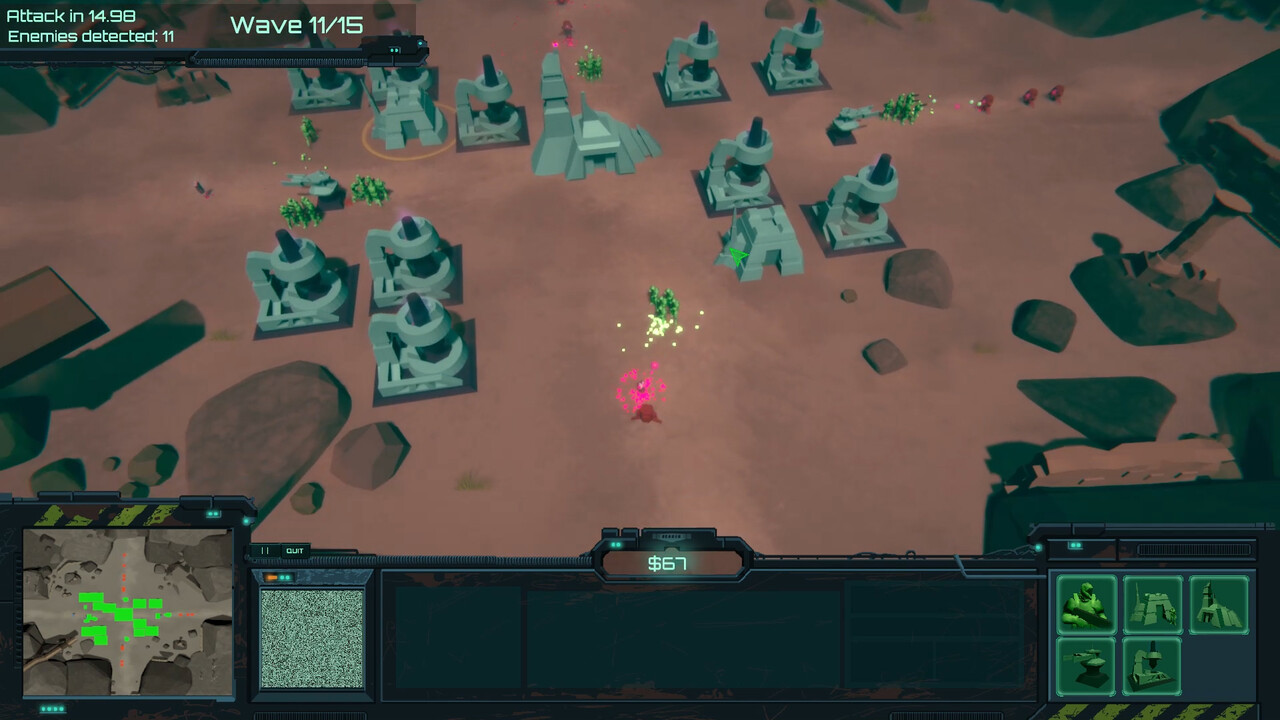 Download Now on Itch!